Spring Break Cruise 2020
SPRING BREAK CRUISE 2020
Spring Break 2020
From the moment you step aboard, you'll see that Norwegian Sky offers something for everyone. On the Bahamas cruises your options are nearly limitless with 10 dining options, free open bar, an onboard spa and casino that has all of your favorite games and slots. The Spring Break Party Cruise is a 4-day cruise to the Bahamas from Miami. If you're looking for a Spring Break like no other. Mix it up with 12 bars and lounges, each with its own unique vibe and enjoy amazing beach parties in Nassau and Grand Bahama.
CRUISE DATES:
March 4-8,2019 & March 11-15,2019
THE SPRING BREAK ADVANTAGE
All Meals and snacks throughout the ship are included – Dining Information.
Open Bar throughout the entire cruise and on Great Stirrup Cay. – Open Bar Details.
Non-stop fun, daily contests, nightly theme parties including Norwegian Sky's famous "White Party" – Ship Details.
All entertainment included!
The bars, clubs, and after parties are all right on board the ship.
Visit 3 different islands in the Bahamas (Grand Bahama, Nassau and Stirrup Cay.
No passport required! (US Citizens can travel with state certified birth certificate together and Photo ID*).
Experience the only hosted Spring Break Cruise with the largest group of college students on board!
Receive VIP Wristband with access private events for free
Exclusive parties and discounts in Nassau, Bahamas
AMENITIES
Basketball/Volleyball Court

UNLIMITED DINING
PARTY ON SPRING BREAK!!!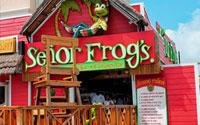 SENOR FROGS NASSAU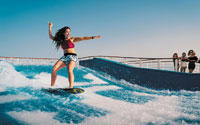 NON-STOP ACTIVITIES

PASSPORT NOT REQUIRED
Norwegian Sky Spring Break Cruise Schedule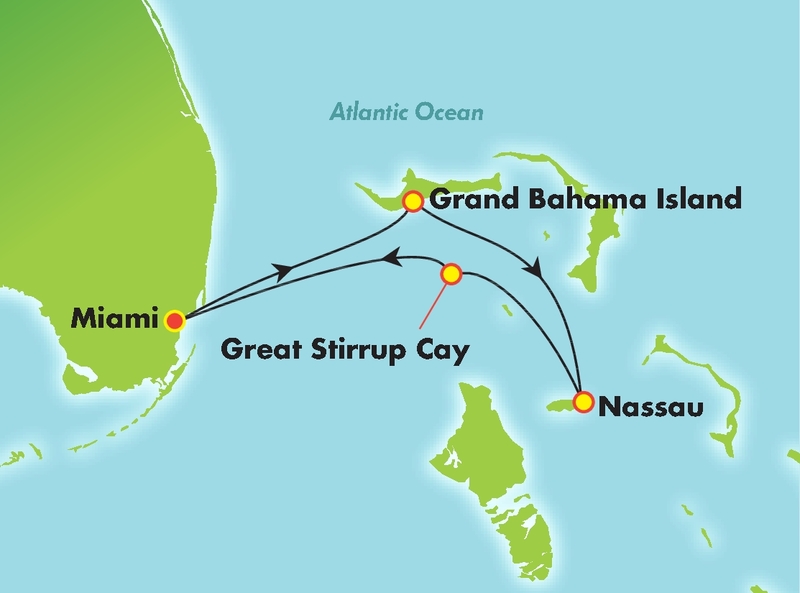 REQUIRED TRAVEL DOCUMENTS
For cruises departing a US Port to the Bahamas and Florida, You're required to carry:
A Valid Passport
OR
Proof of Citizenship (see below) AND Government-issued photo ID
State certified U.S. birth certificate
(Baptismal paper, hospital certificates of birth, and Puerto Rico birth certificates issued prior to 7/1/10 are not acceptable.)
Original certificate of U.S. naturalization
Original certificate of U.S. citizenship
U.S. Consular report of your birth abroad
Norwegian Cruise Line strongly recommends all guests to obtain a passport for their cruise vacation for the following reasons:
If you miss your ship at its scheduled U.S. departure port and need to travel outside the U.S. to meet your ship.
You unexpectedly need to depart the ship from a foreign port prior to the end of sailing, a passport would be required to leave or re-enter the U.S. by air.
Why Book With Spring Break Us?
Spring Break Us has the partnerships to bring you a variety of fun and affordable college spring break trips. We are working hard to bring to you the cheapest trip possible. Most of all, our tours have everything you need all rolled up into one package making planning & budgeting a snap. Finally, Spring Break Us was founded on a very simple premise: to provide students with trips that will provide lifelong memories, and have lots of wild, fun, packed parties & cool side trips. Rates may vary for all locations, Dates and amount of people you travel with. Prices as low as $275 for some trips and dates. Fill out the form below for a free Quote. We will get back to you accurate s.
Spring Break Shop
We here at SpringBreakUs.com are the largest Suppliers of Spring Break Gear! We have hundreds of products and are adding more everyday! Be sure to check out our hottest new Spring Break gear that will simply blow your socks off. Click Below to check out the Top Sellers and the Must Have's this year for Spring Break! If you are going on a spring break trip you want to stand out in front of some of the biggest crowds with the spring break gear!
Best Spring Break Destinations
Still looking for a place to go for Spring Break? We have partnered with nearly every Spring Break Destination, to get you the deal possible! Now you can get the Prices here at SpringBreakUs.com. We have put in the time to fight for you and get you the deal! Check out the Top 10 Spring Break Destinations this year! Super Easy to get Free Checks! Guess who is number 1 this year? Click the link below to find out! Don't Know when Your Spring Break is? We have the the full list for all schools, listed below as well.
SBK 2020 Cruise Free Price Check
Fill out the form below for a free Quote. We will get back to you accurate s.
Prices Very so much depending on time and the amount of people in your group. This form works great!